Advanced Logistics
Collaborative logistics at people's service
Our commitment is to work in coordination with our customers and strategic partners to grow and modernise logistics processes by offering innovative services with the highest quality standards.
Our network of national and international collaborators is made up of more than 350 certified agents with their own presence in 96 countries, which allows us to offer all the services of a Global Logistics Operator.
Discover More
We are 3LG
Find out what we can offer you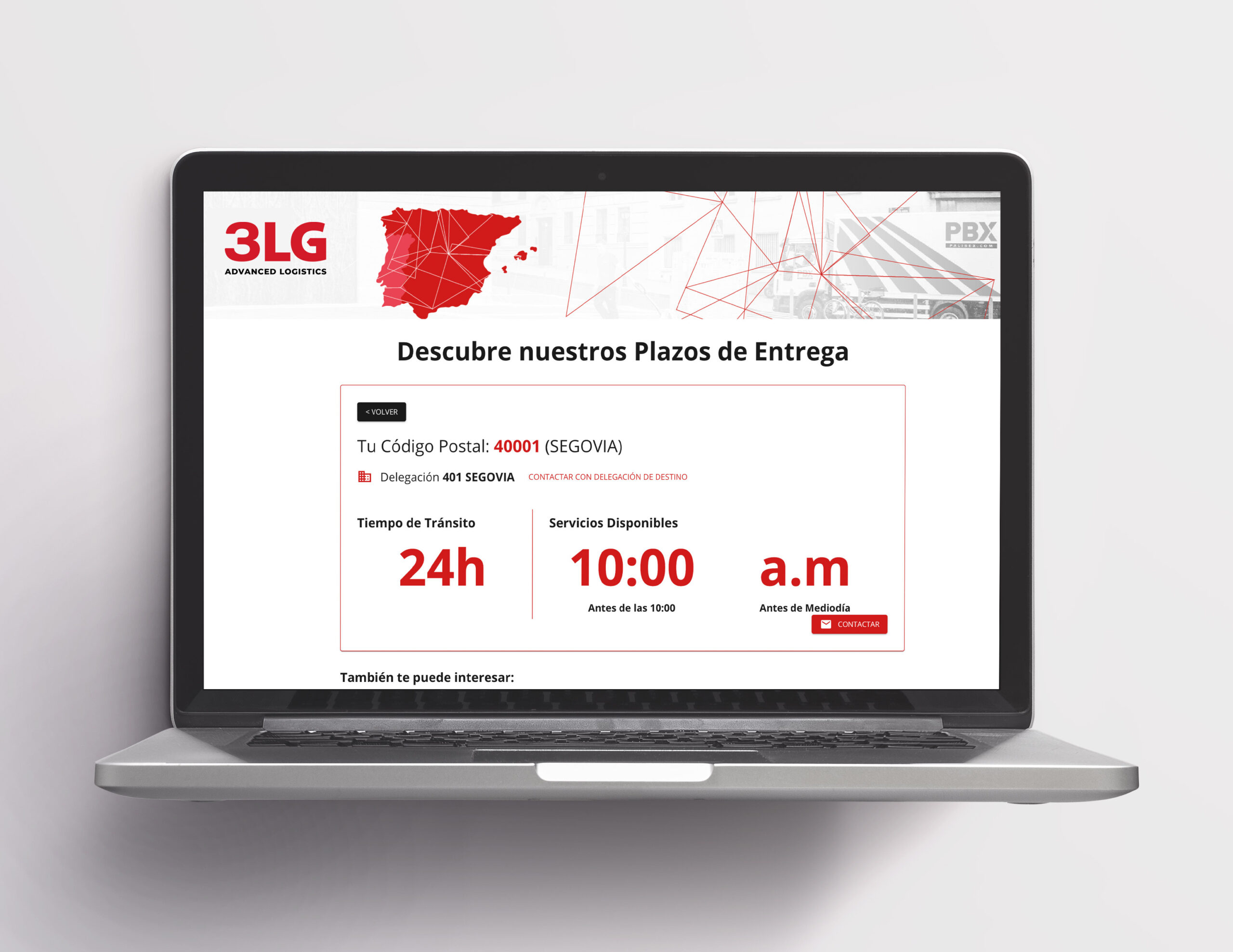 Useful Links
Our applications
Pallet type calculator
Allows you to directly identify the pallet that corresponds to your load in order to calculate the rate more easily, simplifying and speeding up your work.
Transit Time Calculator
Discover the National and International services we can offer you in all our locations and delivery times from the Industrial Area of Barcelona.
Shipment tracking for recipients
Allows you to track your shipments with the tracking number provided by your supplier.
Air & Ocean Freight
We are specialists in Mexico
We are your strategic partner to move your cargo between Europe and Mexico.
We have a specialized team with more than 20 years of experience working with Mexico.
We are fully aware of the specific foreign trade and customs requirements in this country.
We have the best strategic partners in that country which allows us to offer any kind of logistic, customs and distribution service.
Discover More
Air Freight
We are your best alternative to move your air cargo from anywhere in Spain to Colombia.
We have a consolidated air freight service from Madrid and Barcelona (direct flights) to the city of Bogota offering connection and delivery services in the cities of Medellin, Cali and Barranquilla. We have guaranteed space.
Discover More